Much Ado About Something, January 18, 2007
Woo-hoo!!! I received a lovely package from my Secret Pal yesterday!!
The goodies are from Ruby Sapphire Yarns. This is their "Painted by Sam" 100% merino wool in the Harmony colorway. Here's a closer picture (although the photography is somewhat lacking):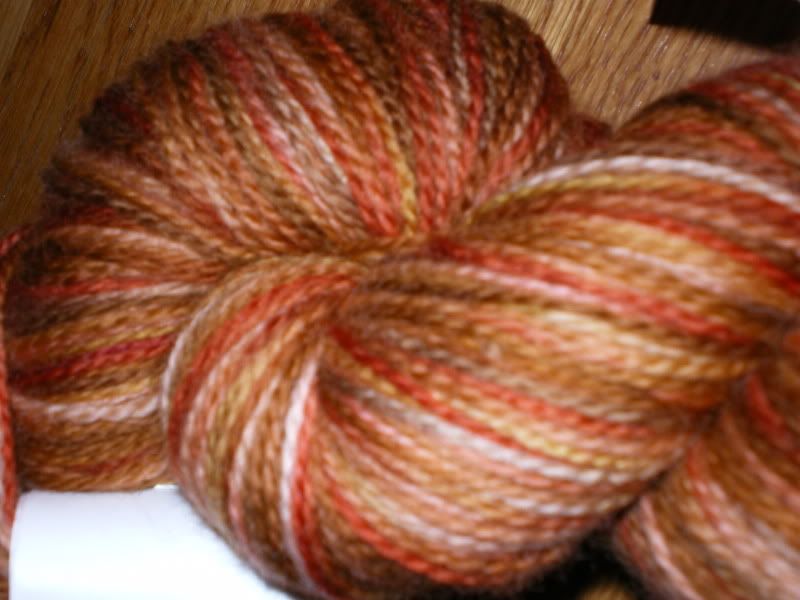 Isn't it pretty! PLUS - my package had Skittles in it! I love Skittles!!
Thank you, Secret Pal!
Last but not least, here is a picture of the lovely cuff Katie made. I can't recall the yarn right now but it's very pretty with a shiny thread running through it. Since it's white I sure hope it's washable!